We are writing some original music (collaboration with Frank Martin) for our documentary.
The following songs have been written so far:


SONG #1:  Redwood Forest 

Song name: Tall Trees (Honert/Martin)


It talks about the awe-inspiring Redwood Trees of California. Redwoods once existed along the entire California's coast, all the way from south of Big Sur to just over the Oregon border (appr. 2 million acres). But after gold was discovered in 1849 the redwoods were logged extensively and today only 5 percent of the original old-growth coast redwood forest remains.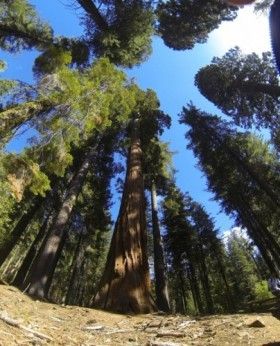 The wood waits, as if its most precious sap were stillness. I ask why I, of a species so incapable of stillness, am here.
- John Fowles, The Tree



SONG #2: Humpback Whales / Hawaii

Song name:  Kohola-lele (Honert/Martin)
Here is a fragment:


Kohola-lele means jumping whale in Hawaiian language. Each year thousands of humpback whales make the long migration from the Alaskan summer feeding grounds, to their winter breeding grounds in Hawaii. The story of this particular humpback whale population is a success story. After near-extinction their population has come back tremendously well. Protection of this species has paid off.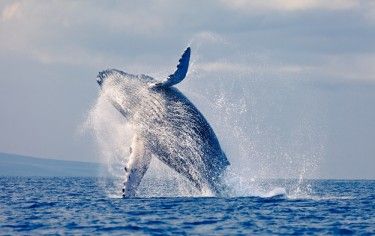 No living animals have captured our imaginations as have the great whales . . . They fire our imaginations and stab at our emotions. They inspire our art, literature, and music. And so they should. The indescribable blend of grace, power, and beauty of a whale as it glides underwater, leaps towards the sky, or simply lifts its flukes and slides into the sea symbolizes a vanishing poetry of the wild.
- Jim Darling, With The Whales
SONG #3:  Kabini River / India

Song name:  Kabini
In process of recording.


Situated on the banks of the Kabini River, the reserve is spread over 55 acres of forestland, steep valleys, and water bodies. Once a private hunting lodge of the Maharaja of Mysore, Kabini was a popular shikar hotspot for British Viceroys and Indian royalty. Now it is considered to be one of the best wildlife sanctuaries in Karnataka, because of its accessibility, lush green landscape surrounding a large lake, and sightings of herds of elephants.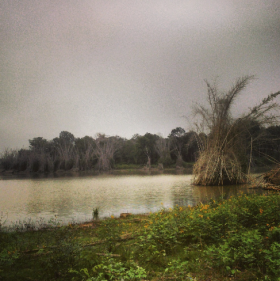 What is at stake here is not just the preservation of a wild legacy, but India's very identy as land of the tiger and the elephant..
- Nagarhole, a film by Shekar Dattatri

SONG #4: Wild horses in Faia Brava / Portugal

Song name: Faia Brava
In process of recording

Faia Brava is an 800 hectare private nature reserve in Portugal's Côa River Valley. Also located in this area is the UNESCO protected Côa Valle Archaeological Park: one of the world's largest outdoor Palaeolithic rock carving sites dating back some 35,000 years, with thousands of engravings representing the wildlife of those days – aurochs, wild horses, ibex and red deer.
Land abandonment today offers new opportunities for bringing the wild horse back in this area.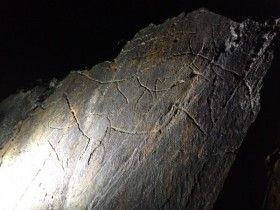 Rock engraving of a wild horse in the Côa Valley
More songs are on the way! 
Prize Winner University of Amsterdam Alumnus Prijs 2018


The making of our documentary won an encouragement prize at the University of Amsterdam. The prize is meant for alumni who make a valuable contribution to society and are capable of inspiring others.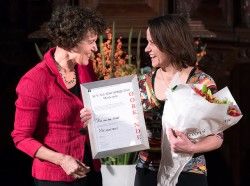 Geert van Dam, president of University of Amsterdam's executive board, hands the 3rd prize over to Ellen van den Honert.
Having been the basis of all our sophisticated society, doesn't wilderness itself have a right to live on?
~ Mardie Murie